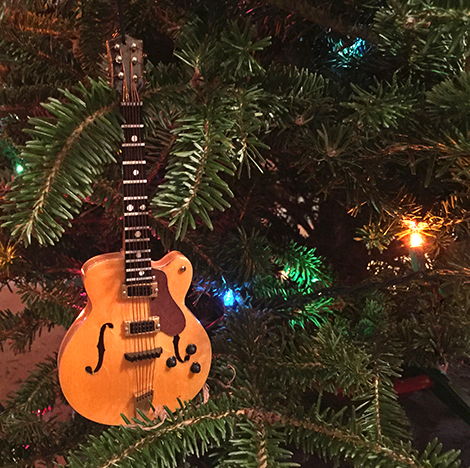 The holidays are upon us, and we are once again beset by Christmas music. Everywhere you turn, it is there—grocery stores, building lobbies, fast food places, leaking out of retail storefronts, invading my various radio stations and streaming services… even being hummed or whistled by colleagues. All of which brings out my curmudgeonly side.
Turns out I'm not alone. An online friend in Brooklyn recently reported on Facebook, "Just lost the little drummer boy game here in the supermarket and as soon as I heard it, I actually said 'ah really bad word rhyming with duck' right out loud in the pasta aisle." (The edit is mine, not hers.) I'm assuming the game involves avoiding that song. I lost it a few days later, possibly in a hardware store.
As my colleagues will tell you, I share my curmudgeonliness freely. It actually led one of them, John, to ask if I hated all Christmas music. At first, I said yes, but then amended that to hating its pervasiveness. I don't mind a little—I just don't need it everywhere, all the time.
But John's question got me thinking about Christmas music I do like. Marion and I both have fond memories of carols sung in school. Some vintage pop songs make me smile.
And some years ago, Ronin, a smart, violent Robert DeNiro thriller set in France, introduced me to a traditional French carol, "Il Est Né, Le Divin Enfant" ("He is Born, the Divine Child"). It is most often performed by children's choirs, achieving an ethereal, angelic quality. In looking for one of those to share with John, I came across this surprising performance by Siouxsie and the Banshees. Amazing and poignant in its own way.
Happy holidays, all. We'll be back to cooking soon.